Wind-Storm Damage Tips
6/23/2020 (Permalink)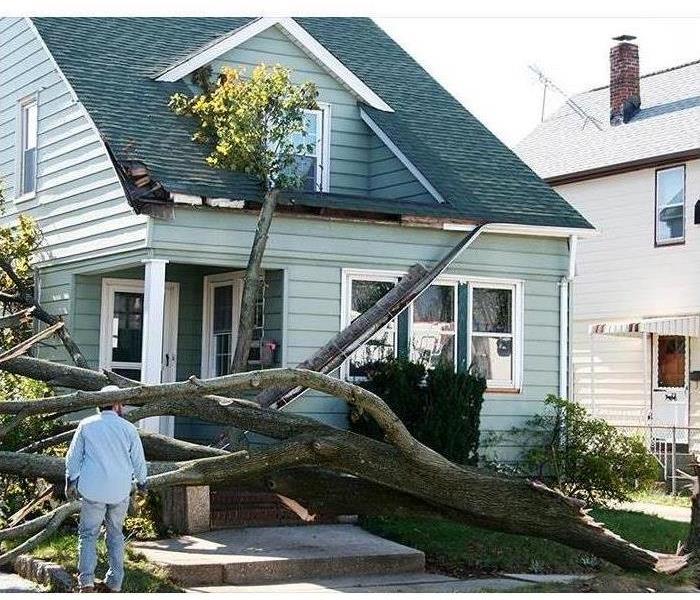 Severe weather is always on everyone's radar, particularly this time of the year. With severe weather come strong winds, thunderstorms and even hail. No matter the season, it does not hurt to be aware of the damage that high winds can cause to your home or business. Prevention is easy.
Keep outdoor items from becoming projectile weaponry
High winds, tornadoes, and hurricanes can make something as simple as a trashcan or child's toy into an airborne rocket! When you hear of wind and storm warnings, make sure to bring in anything that could be picked up and blown into vulnerable areas of your home or business – such as windows or doors. Outdoor building such as storage sheds should also be anchored appropriately to the ground.
Reinforce vulnerable areas
Garage doors are particularly susceptible to wind damage. High winds, tornadoes, and hurricanes can damage or blow them, creating a high pressure situation which can damage the roof as well. Strengthen the door by using braces across the back or replace with a stronger door and tracks. (Note – any alterations should be done by an professional.)
Pay attention to your trees and landscaping
Trees can cause debris that can damage your home in a windstorm. Maintain trees having them trimmed and debris raked and disposed of regularly to help minimize damage from a storm.
Like Benjamin Franklin said , "By failing to prepare, you are preparing to fail."